We offer customizable workshops tailored to fit the needs of kids and teachers in schools and after-school programs.
Our workshops:
Financially CLEAN offers fun, interactive 12-week workshops to middle school, high school, and college students on how to manage, grow and protect their money, based on the 5 key principles of C.L.E.A.N.:
CREDIT
LEARN TO LIVE WITHOUT
EDUCATION
ATTENTION TO DETAIL
NO SHAME IN YOUR GAME
Since inception, we have taught over 150 classes and empowered over 3,500 students and young adults in the New York City area and in Canada.
Typical workshop structure & Info:
12-week workshops to middle school, high school, and college students

1-hour duration per workshop

Interactive and collaborative approach for a relevant student experience

Real life case studies, games, group discussions, guest speakers, and field trips

Instructors that come with professional and personal experience

Easy-to-follow student textbooks and other materials provided for free as part of course

We are a Department of Education Approved Vendor
our workshops are a perfect fit for:
School Classrooms

After School Programs

Mentorship Organizations

Youth Organizations

Day Camps

Sports Organizations

And other programs...
People at any age and all walks of life can benefit from a financial literacy program such as this. Our goal is to make it ACCESSIBLE and AFFORDABLE so students, parents, emerging athletes can all learn to be more confident managing their money to create generational wealth and accomplish their dreams.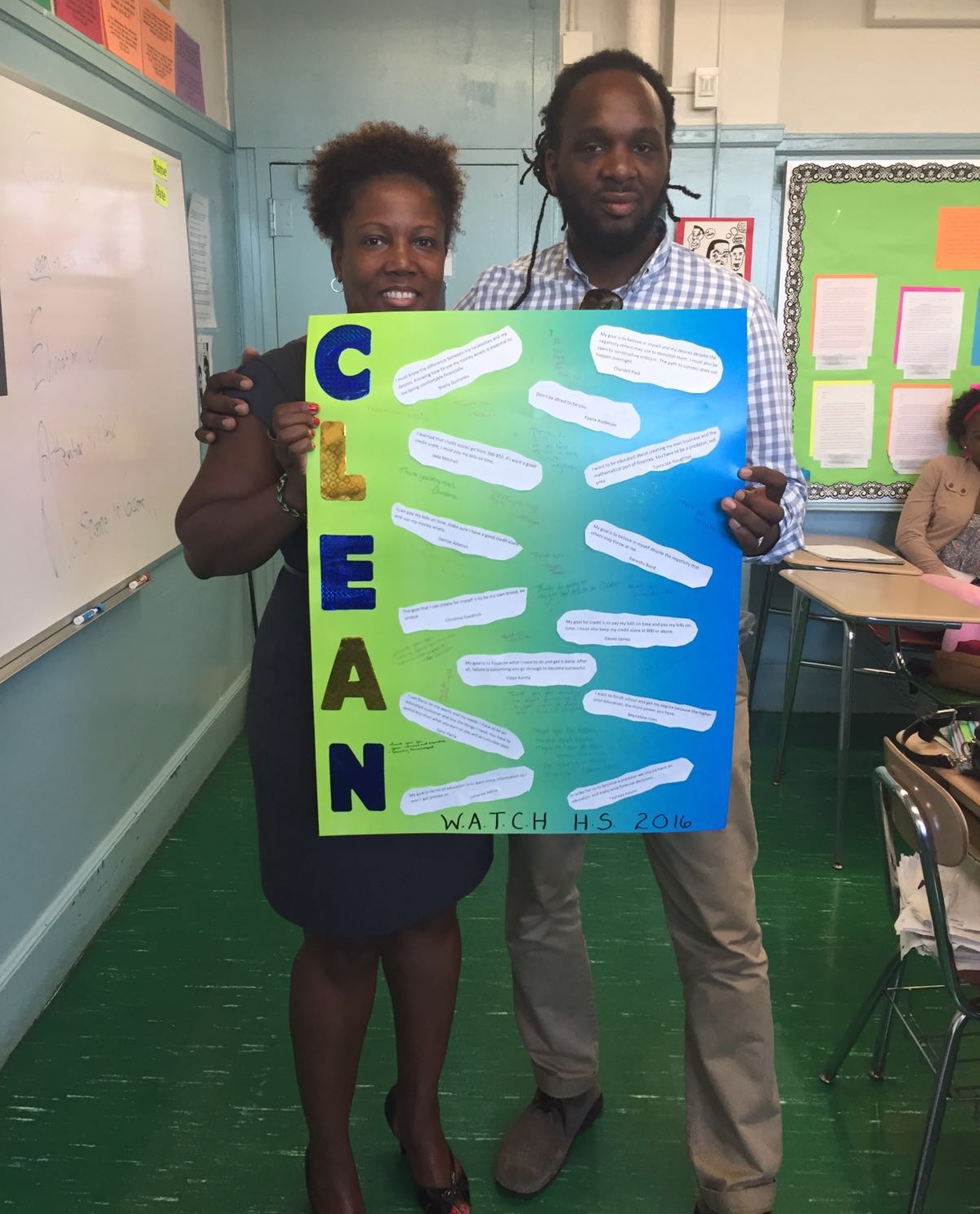 This is a token of appreciation from our 2016 graduating class at WATCH High School. The poster was made by students with their financial goals inscribed. Shaun Lynda, CLEAN's Founder, is seen here with Annmarie Straker, our Keynote Speaker, VP at The Federal Reserve.
What did you take away from the workshop?